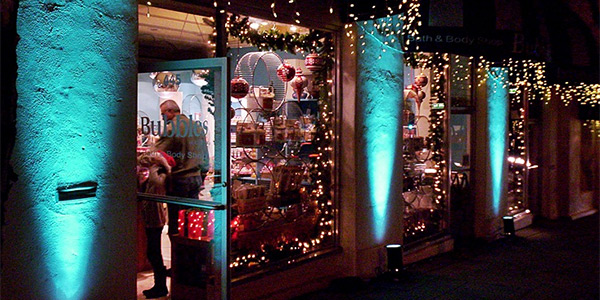 Commercial Audio Installations & More
In addition to supporting your production and equipment rental needs, Larson Lighting & Audio is available to install the best lighting and audio solutions into your facilities. Our commercial audio installations in Laguna Hills, CA can strengthen how you communicate with others, improve client experiences and even enhance your home. We are QSC Core System Certified. Whether you're looking for a new sound system installation, or think you may be in need of an upgrade, consider the following locations that can benefit from our professional commercial lighting installations and sound installations:
Restaurants and bars: Patrons at your bar or restaurant shouldn't have to compete with the sound of an outdated or poorly performing audio system. Our audio solutions help you set the right tone inside your venue so visitors can relax and enjoy their experience.
Schools: Commercial audio installations are an essential means of communication for students and faculty alike. Help the day progress with ease through the use of a new overhead system that keeps everyone properly informed.
Commercial businesses: It's no secret that the right music can transform a customer's experience. Through a new sound system, you can make sure your soundtrack is crystal clear and creating the right setting for your clients and your business.
Custom home systems: Larson Lighting & Audio can provide your home with a fully customized sound system that is tailored to meet all of your needs. Whether you're a music fan or a movie enthusiast, an at-home system can transform your media experience.
When you partner with our business on your sound and audio system installations in Laguna Hills, Lake Forrest, Mission Viejo, Irvine, Orange County, and Santa Margarita, CA, you can trust that you're working with experienced professionals who only use the best brands on the market, including:
CITC FX
QSC Audio
SHURE Audio
SKB Cases
Analog Way
Danley Sound Labs
Community Speakers
As a leading provider of sound and audio system installations in the Los Angeles area, you can rely on our technicians to set your facilities up with the best systems on the market. To learn more about our commercial lighting installations and audio systems, contact us at Larson Lighting & Audio by calling 949-933-6817.